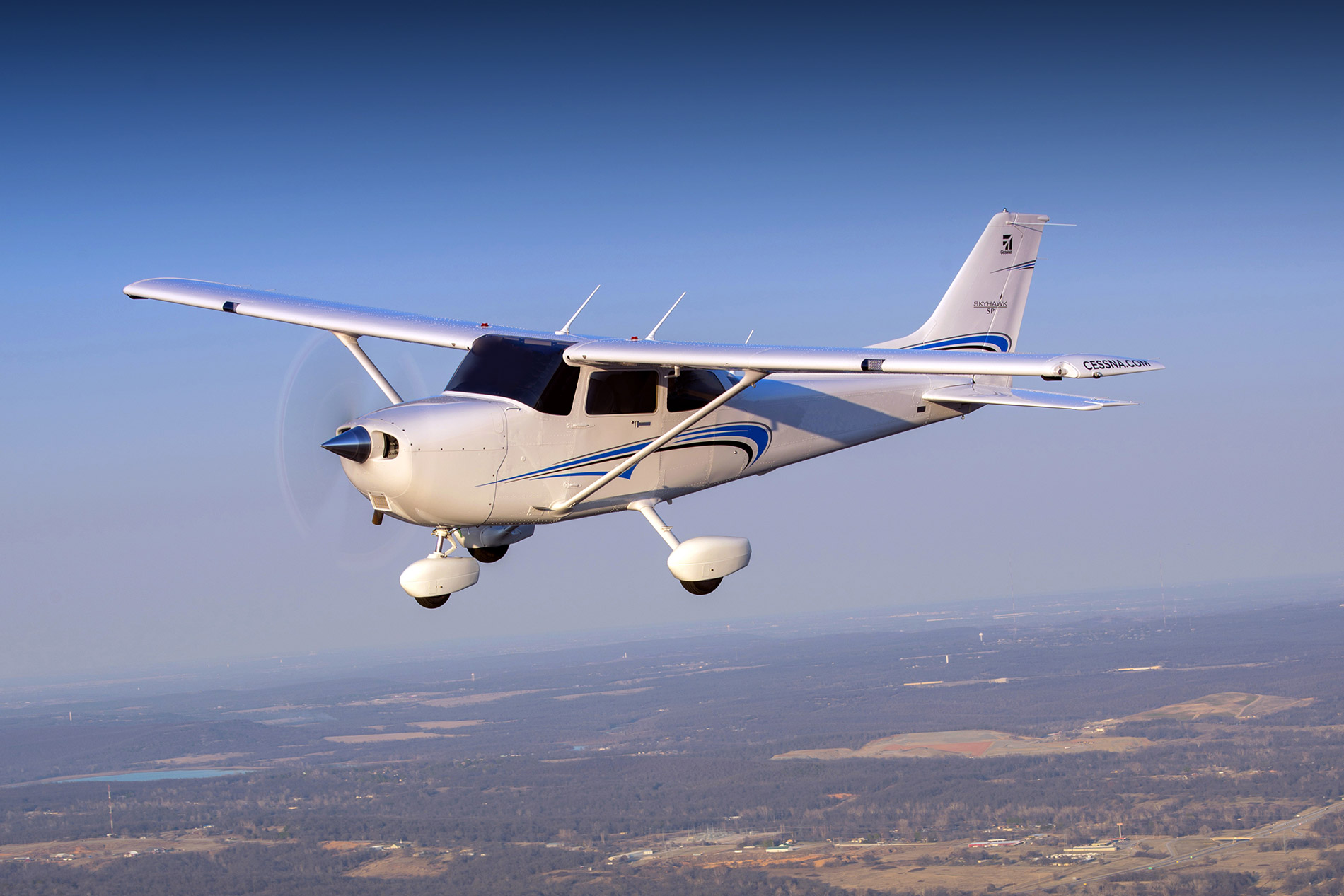 The Private Pilot certificate is your first step into the world of aviation. As a private pilot you may fly aircraft for pleasure, day or night, and you may invite friends to join you. Enjoy weekend getaways, unwind after work, go sightseeing, or just experience the exhilaration of flight. Sorting it all out can be confusing, but it really is very simple. We have compiled the following information to get you started. Even if you decide not to fly with Spirit, we hope you find the following useful.
Getting Started is Easy
At Spirit Aviation, there is no up front contract or commitment. You pay as you go after each flight. Some students may place money on account or utilize financial aid.
Once you have been assigned your instructor, the two of you will schedule your lessons together, around your schedule. Generally each flight lesson takes about 2 hours, with about an hour or a bit more in the airplane and the balance of time for pre and post flight time with your instructor. There is some ground instruction time – not everything can be taught in the aircraft. Ground instruction gives you the opportunity to ask questions, review that days' flight lesson, and plan your next flight. There is no required formal "ground school" as many people think. All "ground school" is self study at your own pace utilizing the Cessna Computer Based Instruction Kit or "CBI" kit. Study along at home by following the course syllabus.
Your CBI Kit also includes everything you need to get started with your flying: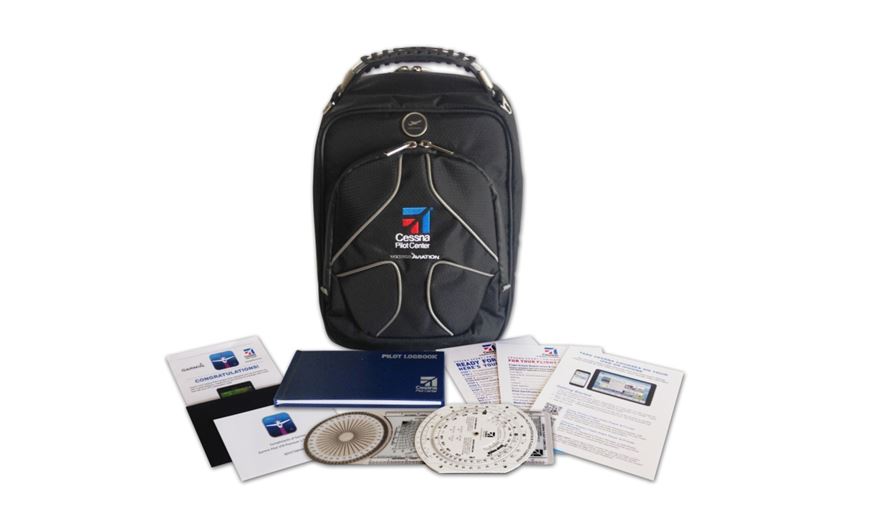 Online access, anywhere, anytime
"Cleared for Takeoff" Textbook
Training Syllabus
Aircraft Information Manual
Pilot Safety Supplement
FAR/AIM on CD
Pilot Logbook
Navigation Plotter
Flight Calculator
Durable Carrying Case
At the end of your training there are two tests you will take, one written, and one flying the airplane. The flight test is called the "Practical". You can take the written test whenever you have completed your studies. Don't worry, you will be well prepared. The Cessna Kit will cover ALL of the written test questions—complete with practice tests. The flight test you will take with a Designated Examiner. The flight test is no problem either. Your instructor will see to that. By the time you are ready, you will be comfortable and confident in the cockpit.
FAA Requirements for the Private Pilot Certificate
Back in the 1950's, the Federal Aviation Administration set minimum flight times required to complete your training: 35 hours total flight time in the airplane, 28 hours of which are instructional and the other 5 made up of solo time. However, these are just minimums. Much has changed in the last 50 years, and today there is a bit more to learn. The current national average for a Private Pilot's license is about 70 hours. The average training usually consists of more instruction, rather than 28 hours of instruction, closer to 35. However, when you train at Spirit Aviation and incorporate the CBI Kit, the average drops to 54 hours* – a savings of nearly $2500.00. Remember, the objective is not to complete your training with the minimum training possible, rather, to get the best training available to last your lifetime. For many of us, the private pilot training is the only training we will ever receive.
Total Time: 40 hours minimum which consists of at least:
Dual: 20 hours minimum of flight training with an instructor on the Private Pilot areas of operation including:
3 hours of cross country flight training in a single engine airplane;
3 hours of night flight training in a single engine airplane, that includes at least:
a) 1 cross country flight of over 100 nm total distance; and
b) 10 T/O's and 10 landings to a full stop with each involving a flight in the traffic pattern at an airport.
3 hours of flight training by reference to instruments in a single engine airplane; and
3 hours of flight training in a single engine airplane within the 60 days prior to the practical test.
Solo: 10 hours minimum of solo flying in a single engine airplane on the Private Pilot areas of operation including:
5 hours of solo cross country flying;
1 solo cross country flight of at least 150nm total distance with full stop landings at 3 points and one segment of at least 50nm between T/O and landings; and
3 T/O's and landings to a full stop at an airport with an operating control tower.
The Cost
We have compiled the information below to assist you in planning a budget to complete your Private Pilot Training, based on the current aircraft rates. To help give you a realistic budget, we have based the cost of training on the Cessna national averages (using the CBI kit) and flying a Next Generation Cessna 172S model. This is a best guess estimate. Remember, much will depend on your personal commitment to your training.
| | |
| --- | --- |
| Cessna Training Kit | $352.03 |
| Aircraft Rental @ $189.50 / hour (53 hours Cessna average*) | $10,043.50 |
| Flight Instruction @ $77.50/hr (40 hours Cessna average) | $3,100.00 |
| Ground Instruction @ $77.50/hr (15 hours pre/post flight ) | $1,162.50 |
| Written Test | $165.00 |
| FAA Medical | $90 |
| FAA Check-ride | $500 |
| AVERAGE TOTAL | $15,413.03 |
Two things that YOU can do to Lower your training time and cost:
First: Be prepared. Come to your lessons prepared and full of questions for your instructor. Actively participate in your training. Keep up with the lessons in the Cessna Training Kit. Make the effort to get the most out of your training. Ask questions about everything.
Second: Fly regularly. Two to four lessons a week is great. It doesn't mater to us, but the more regularly you fly, the quicker you build on what you have learned.
Your "Medical"
You'll also need a medical certificate. There are 3 classes of FAA Medical Certificates; Class 1, Class 2, and Class 3. As a private pilot or student pilot you'll need a Class 3. It also servers as your Student Pilot Certificate while training. It is just a quick exam with an FAA Certified Medical Examiner. You don't have to get it right away—you can start your training without it. However, you do need it before you solo and it's a good idea not to put it off. Get it done within your first couple lessons – just to make sure everything is ok before you spend a bunch of money on your training. Generally, the cost is less than $100.00 and takes about an hour. A list of Doctors approved by the FAA can be found on our website or talk to your instructor.
So if you are interested in Augusta Flight Training at a Cessna Pilot Center, contact Spirit Aviation today to set up your discovery flight today.